Widex Hearing Aids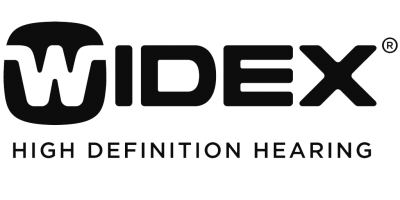 What's included in our price
Hearing test in one of our clinics
Fine tuning, fitting and programming of the hearing aids
Aftercare for the life of the hearing aids
Manufacturer's warranty for 5 years
60 days money back guarantee
Price includes VAT
For more information, consumer guides or to speak to an advisor about Widex hearing aids, please complete the form below and we'll be in touch
About Widex Hearing Aids
Widex is dedicated to providing customers with hearing solutions that improve their quality of life. Every patient experiences a different type of hearing loss and understanding that the company has introduced several different hearing aid models to cater to the disability of each individual.
Widex Hearing Aids
Widex has created different series of hearing aids that employ varying technology and are available in a number of styles. Their hearing aids brands include Fusion which is the receiver-in-ear style hearing aid, Fashion is a behind-the-ear hearing aid while XP is the in-the-ear hearing aid. These brands differ in their style.
The Widex models are named after the product family, level of technology and name of the style. For example the UNIQUE 440 Fusion is a receiver-in-ear hearing aid with high-tech compatibility. Widex also produces the invisible-in-canal hearing aid known as the micro-CIC. The behind-the-ear and receiver-in-air style hearing aids are available in a number of color options.
Widex has recently introduced their first ever iPhone compatible hearing aids called BEYOND.
Technology Used by Widex
Most of the Widex products are available in four different technologies. The level of technology is related to the price of the hearing aid and its level of sophistication. The highest level is 440 which is built for tech-savvy patients that require support in quite conversations to heated business meeting discussions. They enjoy an active and fast-paced lifestyle where they frequently attend large gatherings with lots of background noise.
The lower levels are 330 and 220 which are designed for users who have less demanding needs and usually partake in listening situations that are less noisy and predictable. These models come with many advanced features as well. 110 is the most basic level of technology and perfect for patients who are not very socially active and spend most of their time indoors enjoying small gatherings in quiet environments or want to watch the television.
Tinnitus Management
Widex pays special attention to Tinnitus patients and almost all their hearing aids are fitted with the Zen feature. This feature adds several different therapy tones that combine with the ringing sound heard by tinnitus patients to produce a soothing audio file. These tinnitus management techniques have been outlined by hearing care providers to help patients manage their symptoms and make life more bearable for them.
Other Hearing Aids
Widex produces an entire line of hearing aids designed for infants which are fitted with the latest technology. The company is one of the pioneers in the area of digital hearing aids and launched their first model SENSO Diva in 2001. It was the first hearing aid on the market that was fully digital. They have kept up with the ever-changing technology and needs of patients since then. A large number of customers worldwide prefer Widex products and many healthcare professional also recommend their devices to patients. The popular Widex brands include SENSO Diva, CLEAR, MIND and MENU.