Starkey Hearing Aids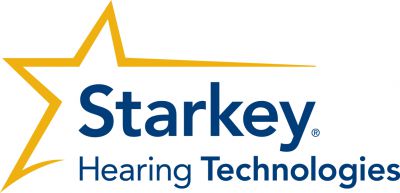 What's included in our price
Hearing test in one of our clinics
Fine tuning, fitting and programming of the hearing aids
Aftercare for the life of the hearing aids
Manufacturer's warranty for 5 years
60 days money back guarantee
Price includes VAT
For more information, consumer guides or to speak to an advisor about Starkey hearing aids, please complete the form below and we'll be in touch
About Starkey Hearing Aids
Starkey Hearing Technologies is more than just a hearing aid manufacturer, it is a business that is dedicated to help empower patients and change their lives. The philosophy behind the company is to produce as many different types of hearing aids possible to cater to the needs of maximum patients.
Hearing Aids by Starkey
Starkey has many different product lines that are categorized based on their level of technology and style. The latest products are equipped with smartphone compatibility and their Acuity Immersion Directionality feature is made to make speech more audible in noisy environments. Muse iQ is one product family which contains hearing aids with wireless connectivity to integrate them with other audio devices. The Halo iQ also has wireless capabilities and these types of hearing aids are specifically marketed as iPhone compatible devices. Starkey's invisible-in-canal hearing aid, the SoundLens Synergy iQ is also a popular product.
Technology Used by Starkey
Starkey has varying levels of technologies for the different product lines. The communication requirements and lifestyle of a person determines which type of hearing aid they should buy. The different technology levels are given as:
Premium or i4200: This is the most sophisticated hearing aid designed specifically for people with noisy lifestyles who like to go to parties, live theater and take part in heated discussions.
Advanced or i2000: This is an appropriate option for patients who wear hearing aids and frequent noisy outdoor settings such as malls, sports arenas and busy offices.
Select or i1600: This type of hearing aid is specifically for users who are less social and mostly indulge in one-on-one conversations or go to small meetings in quiet restaurants.
Low or i1200: This is the level of technology that caters to the users who mostly stay indoors and do not take part in frequent or elaborate forms of communication.
Basic or i1000: The hearing aids are designed for the patients who have a tight budget and only require assistance for conversations taking place in quiet places.
All the hearing aids listed above offer wireless connectivity and can be connected to iPhones or iPads though the TruLink app.
Tinnitus Management with Starkey
Starkey offers a tinnitus management solution with all their hearing aid product families such as the Muse, Soundlens Synergy and Halo 2 models. Their program is called the Multiflex Tinnitus Technology which the healthcare professional manually adjusts to mask the tinnitus for each patient. The masking prevents the patient from getting distracted by the unbearable tinnitus and focus only on sounds they want to hear.
Pediatric Hearing Aids
Starkey does not specifically market a line as the pediatric hearing aid but their standard behind-the-ear style can be ordered for toddlers. It comes with a pediatric package which includes services like free ear mold remakes for an entire year and a special warranty. The pediatric kid also contains instructions on maintenance of the hearing aid and how to deal with a child that suffers from hearing loss.