Oticon Hearing Aids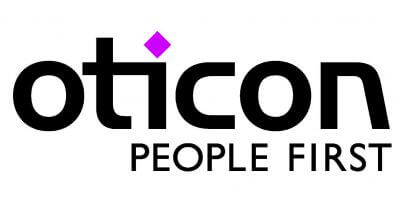 What's included in our price
Hearing test in one of our clinics
Fine tuning, fitting and programming of the hearing aids
Aftercare for the life of the hearing aids
Manufacturer's warranty for 5 years
60 days money back guarantee
Price includes VAT
For more information, consumer guides or to speak to an advisor about Oticon hearing aids, please complete the form below and we'll be in touch
About Oticon Hearing Aids
Oticon puts the needs of their customers above everything else and because hearing is an important function that individuals cannot live without it is the sole focus of the company. Oticon is dedicated to providing high-quality and innovative technology to their customers to help them lead a normal life. They have a variety of listening devices including advanced hearing aids.
Oticon Hearing Aids
Oticon produces complete lines of its own hearing aids which are available in a variety of models, sizes and price ranges. The latest model that they have introduced is the Opn which is available in three different versions. The Opn 1 is the premium full-featured version and the lesser models are Opn 2 and Opn 3. These levels are categorized based on their price range and the features included in them. The Opn hearing aids have been designed to cancel background noises and boost the brain's ability to pick up the speech signal. The Opn hearing aids are available in the receiver-in-ear style and they are very small in size. There are also behind-the-ear hearing aids for patients suffering from significant hearing loss which are very comfortable to wear.
Technology Used by Oticon
Oticon has organized the hearing aids into different categories based on their level of technology. The technology used depends on the usage needs and lifestyle of the patient.
The premium hearing aids are the most expensive and functional models equipped with top of the line technology and the latest features. For the Opn hearing aids, the premium models include a chip especially built-in to reduce background noises. The hearing aids also have a direct streaming feature for iPhones and can connect to other electronic devices through an IFTTT network. Through this option the wearers can integrate their hearing aids with other applications and automate their day-to-day activities. Premium level hearing aids are designed for people who are very social and spend time in a variety of listening environments. These devices can function in different settings such as noisy restaurants or quiet rooms. They are built for users who have a very demanding routine that takes them to varied gatherings.
The best hearing aids are those that are built to assist users with very active lifestyles and also suffer from severe hearing loss. The Oticon Alta2 for example has the ability to configure sounds operating at different frequencies and can handle any type of environment.
The slightly lower level of hearing aids is for those who are less social and have a hearing disability that is not as crippling. The Nera2 is one example of a hearing aid which is configured to deal with a narrower frequency band gap.
The basic hearing aid models are like the Ria2 which are for patients that are not socially active and neither do they plan to be in the future. They are easier to fit for hearing aids and only require them for basic communication or quiet environments at home. It is easy to watch TV or have one-on-one conversations through this device.