Canterbury Clinic
Specialist in Hearing Tests and Hearing Aids in Canterbury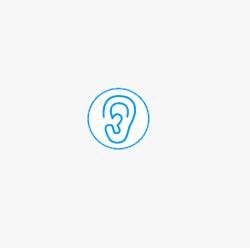 About us
Professional hearing evaluation by skilled specialists performed in our Canterbury ear care clinic
Hearing tests are used to evaluate how well you pick up different sound frequencies and determine if there are any problems. If you are already experiencing ear problems or your hearing is getting worse, a hearing instrument could be the answer to give yourself and your family a break.
Do you find that you have to switch the radio off when you are parking your car? By using our Canterbury hearing clinic you will be able to get a hearing test performed by one of our specialists.
Phone us when convenient to organise a hearing assessment in Canterbury
A very high percentage of people with hearing aids report that their hearing devices: help them to improve their quality of life.
Hearing aids are a popular solution for impaired hearing and thanks to recent advances in technology there are now a huge and exciting range of devices to choose from. A state-of-the-art hearing assessment can determine the need for hearing devices and should only be undertaken by a trained Audiologist.
Your professional hearing assessment and hearing aids service in Canterbury.
Specialties
ear-wax-removal
balance-disorders
ear-noise
hearing-loss
hearing-tests
hearing-aids
hearing-protection
tinnitus
in-ear-monitors
occupational-audiometry
medico-legal-audiometry
medico-legal-reports